It's 4:15 in the morning, a police car pulls up and we are told the fire probably won't get to us, but we should prepare to evacuate.  
The back story: Up since 3:00am after my husband noticed the orange glow of a hillside brush fire out our window, we kept a watchful eye on all the emergency vehicle activity.  Around 3:45am our closest neighbor calls to say the houses above them were told to evacuate. My husband leaves in his truck to see if he can get more information, including exactly how close the fire is to our home.  I stay back, quietly panic, and drop to my knees and beg God to please save all our neighbors' homes as well as ours from this fire.
Now, a half hour later, as the policeman drives off, we begin the task of deciding what to take with us.  
A few changes of clothing thrown into a couple suitcases; check.  
Toiletries; check.  
Computers; check. 
Photo albums and framed photos; check.  
Dog food, bowls and leash, along with our little furry family member; check.  
Important papers file; check.  
This list and a few more items deemed "irreplaceables" are now sitting in one area of our garage, as if we were getting ready to leave on some ill-planned, very strange vacation.  It's amazing which possessions don't make the cut when time is short.  Our dog is clearly confused and we're running on adrenaline, with an array of other emotions mixed in.  Preparing for the worst, hoping for the best.
It's now 5:00am, dawn, and the vehicles are loaded with the above items.  There's still visible fire and lots of smoke in the air along with a strong wind, but we believe we can safely wait to leave our home with the morning beginning to give us precious light to see the situation more clearly.  
We thankfully never had to leave that morning. Though about 500 acres were burned, no people or homes were harmed.  Prayers were answered!  
The evacuation warning gave us a chance, for the second time in less than three months, to think about the devastation of fire and what we would save if given the opportunity. The first time being when we watched our former neighbor's home across the street burn and their resulting loss of nearly everything.  We have fresh memories of the damage and the aftermath of trying to put some "normal" back into life for people who saw their lives change in minutes on a beautiful Sunday afternoon. 
God provided for our neighbor, working through the help of many, and I know He would get us through any tragedy as well.  Faith, hope, and realizing what is most important in life are never wasted lessons, no matter how they are learned.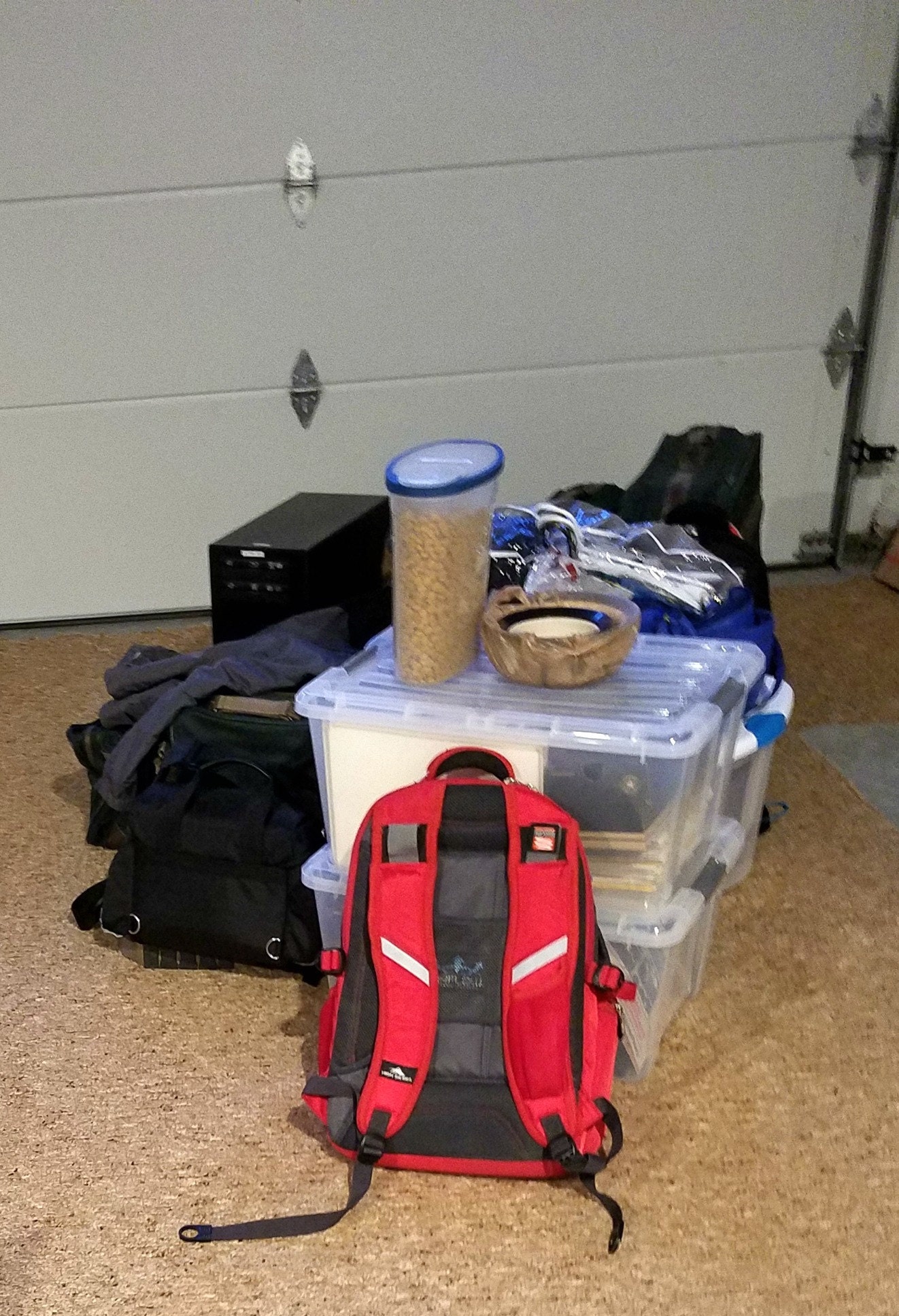 Have you thought about what you would save from a fire?  Have you practiced any type of evacuation?